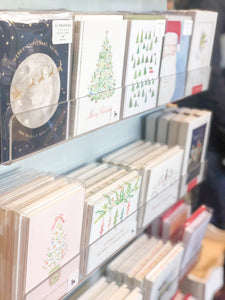 20 % off all Holiday Cards!
We're so thankful for your support and patronage of our small business this year and throughout our 16 years! We love being a part of the Shirlington neighborhood and look forward to seeing you during our favorite time of the year.
As we kick off the Holiday shopping season, we are offering you an incentive to get your Holiday cards in the mail sooner rather than later.
The key to less stress and more joy during this busy season is to plan & do early. Then once December hits, you can actually enjoy the month.
Shop our sale in store - at either of our two DC area locations (Shirlington and McLean) - or online.
Happy Holidays & Merry Christmas!
Our Exciting Next Chapter ...
For over 15 years, we've often heard from our customers who visit us,"I wish there was a Le Village Marché where I live." 
Well, we have some big news to share.  Now there can be!
Your favorite Washington DC area French-inspired home décor & gift store is now a Boutique Franchise! Since 2007, we've had the pleasure and honor to serve you, and we're now entering the next chapter in our small business journey, expanding our brand & unique shopping experience through the franchise model.  
"What exactly is a franchise?" You ask?  We've been getting this question a lot! In a nutshell, we put everything that's special about our boutique (our trademark, processes, systems, and trade name) in a 'box' and make it available for others to own & operate in a separate determined location.
If you - or someone you know - love home décor, have great taste & style, and have always been inspired to open a boutique, owning a Le Village Marché could be a dream come true. We may soon be expanding to locations near you.
Visit our new franchise website to learn more about these exciting opportunities! https://levillagemarchefranchise.com/
Learn More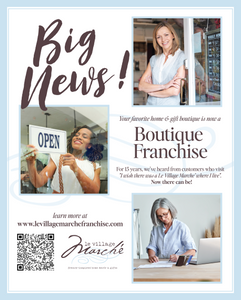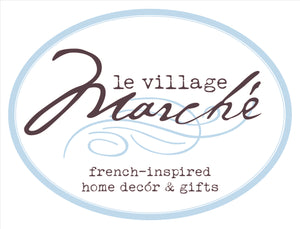 Shop Gift Cards
It's not always easy to find the perfect gift for someone who is, let's say, particular, or who has everything. So, give them the gift of choice with a gift card to their favorite boutique! Gift Cards are available in any amount & can be used in store or online.
Shop Gift Cards
Visit Us!
The Village at Shirlington
2800 S. Randolph Street #110A
Arlington, VA 22206
Sunday-Monday, 11am-6pm
Tuesday-Saturday 10am -7pm
(our entrance is on Campbell Ave)